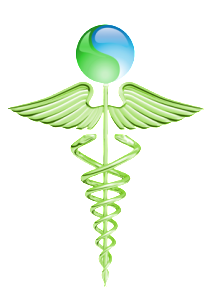 Our hair is our crowning glory. It is the first thing that people notices, and one of the qualities that contribute to our physical appearance. It is no wonder that proper hair care is always one of the top concerns of anyone who knows how important it is to maintain fabulous healthy hair. If you want to know more about excellent methods on hair care, here are some hair care basics that you would find useful.
o Nourish your Hair
If you think that a proper diet is only for the body, you are wrong. Eating nutritious food also contribute to healthy and shiny hair. Including protein rich food (lean meat, fish, dairy products, eggs) in your daily dietary intake helps the growing process of the hair. This is the reason why some vegetarians who fail to include protein in their diet experience thinning of the hair.
Foods rich in Vitamins by Vitamin Agent A, B, and C, meanwhile, are vital for the health of the hair roots and the scalp. You can find these vitamins in most red, yellow and orange vegetables, cod liver oil, nuts, seeds, and fruits such as citrus, oranges, pineapples, apples and tomatoes.
o Wash your hair
Washing hair does not mean simply bathing it with whatever kind of shampoo and conditioner you find in your bathroom. Finding the ideal product for your hair type is imperative for this process. When you shampoo your hair, you need to massage your scalp to encourage the moisturizing activity on the roots. It is also a must that you are able to rinse your hair thoroughly.
As for the conditioner, it should only be applied to the ends of the hair and combed through it to achieve best results. It is always a good idea to consult your stylist about what kind of shampoo and conditioner will be suitable for your hair type.
o Use high quality hair equipment
Whether you are using hair dryers or flat irons, you need to ensure that you only purchase brands that are of high quality. This is because high quality hair equipment is made of high standard materials that will not do any damage to your hair.
Be sure that you read and understand the manual of the equipment before using it so that you do not end up having a burnt or frizzed out hair. Follow expert's advice on how to utilize this equipment so that your hair will always be kept safe.
o Give your hair a treat
Treatments such as protein enriched processes to strengthen hair, and moisture based treatment to battle frizz and help control hair are excellent ways to provide the best kind of care for your fabulous mane. It is recommended that you give your hair at treat at least twice every month.
More Tips
o Never rub hair vigorously.

o Avoid using elastic bands that are too tight for your tresses

o Dry your hair first before combing.

o Use brush with soft bristles to avoid damage to the hair.

o Take care of your hair equipment such as hair irons and hair dryers.
It is always great to know that caring for one's hair does not mean that you have to spend a huge fortune just to ensure that your hair gets the proper care and treatment it needs to keep its great shape.

Source
by
Kristy Scott