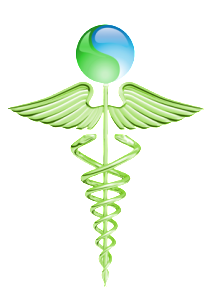 Imagine planning for your dream vacation for several months, excitedly looking at places to visit online, booking hotels, checking out other details and meticulously crafting your perfect holiday. Sounds fun right?
Now imagine actually going there, checking into the hotel and settling down, so far so good. Now imagine getting sick a day later and having to spend the majority of your holiday in bed watching all your plans fade away into nothingness. That would be agony wouldn't it? This happens more often than you think, with their excitement for their holiday people forget the fact that they're human and fail to take the necessary precautions which should be taken if one is to travel abroad. But most people imagine they'd become immune to infections or injuries in a foreign land. So when you are traveling be sure to keep these essential travel tips in mind in order to have a healthier tour.
First things first, check with your health insurance if they cover injuries which might be sustained abroad. Better yet, get travel insurance, this way you'll be covered if something happens abroad. Just be sure to carefully check the insurance company's policy however, to see if they cover the country you mean to go to.
Be sure to stock your medicine bag with the common meds before you leave. This varies from person to person but it should contain Hydrocortisone cream(provides relief from poison ivy, oak and stinging needles), Benadryl, Imodium and your usual painkillers. Be sure to take extra of your prescription medicine – in case you get stranded at your destination and stay longer than you have to.
If you're traveling on the plane and it's a long flight be sure to take a warm piece of clothing with you as the cabin gets really cold and you may develop a chill. Stay hydrated, this is the golden rule for long flights, and stay away from alcohol. The more dehydrated you land the queasier you'll feel and the effects of jet lag will impact you much more strongly. Try to nap during the flight so you don't feel the urge to hit the hay as soon as you get to your hotel as going to sleep at the normal time (at your destination) helps overcome jet lag quickly.
As people tend to kick back and really get in the vacation feel, they start to indulge a little too much in food. It's okay to do it once in a while but do not make it a habit to 'get your money's worth' out of the buffet, or drink one too many margaritas by the pool. This will leave you with a few extra pounds which might be hard to lose once you get back.
In the hotel room, do a preliminary sweep for bed bugs and other things (like dirty bed sheets and covers), avoid placing your clothes on the furniture and your bag on the floor.

Source
by
Abuzar Mir